MemberHub
Stay
up-to-date on everything happening at the Elementary building and
connect with parents and staff by joining MemberHub. It's free and easy, just click here to get started!
cafrostelem.memberhub.com/join/5on3kn
Already joined? Go to
cafrostelem.memberhub.com
to sign in!
​The Middle/High also has a MemberHub account for Middle/High families. Please visit the Middle/High pages for that link.
Volunteer Badge Information
GRPS requires volunteers who work or spend time with children other than their own to have a current volunteer badge. The badges are good for two years. If you need to renew or apply for a badge, please go to
grps.org/volunteer
for more information and to access the electronic Volunteer Application.
Story Night: Friday, March 9
6:30 PM in the Elementary Gym. March is READING MONTH! Join us for a FREE Frost Family STORY NIGHT! Wear your PJs, bring a blanket, and join us for bedtime stories told by a professional story teller. Snacks will be provided and we'll be doing some drawings for free books. See you there!
Elementary PTA Meeting: Monday, March 12
No need to figure out what to make for dinner, we're cooking for you! Dinner is at 6:00 and the meeting starts at 6:30. Dinner and childcare are free.
Popcorn, Frostwear, and Parent Friday: Friday, March 23
Please stay after morning drop off to help pop, bag, and deliver popcorn. It's a great chance to meet new parents. Popcorn is sold for a quarter. Students may wear a Frost shirt and uniform pants. Breakfast treats will be served in the teachers' lounge after drop off.
Frost Family Pancake Breakfast: Saturday, March 24
9:30 - 11:30. Come enjoy some delicious, fluffy pancakes and visit with your fellow Frost families! There will be no charge for the breakfast but goodwill donations will be accepted. After breakfast, head on over to Blandford for their 48th Annual Sugarbush Festival!
Sugarbush Festival: Saturday, March 24
10:00 - 4:00. Learn the process of maple sugaring through Sugarbush demonstrations: identify what characteristics make up a maple tree, experience hands-on tree tapping, explore historic pioneer and Native American sugaring techniques and end it all with a taste test in Blandford's Sugarhouse. Make it an all day event with draft horses, maple cotton candy, games, wildlife encounters and lots more family fun! $5 members, $8 non-members
Spirit Week: Monday - Thursday, March 26-29
Monday

: Favorite Sports Team / College day
Tuesday

: Decades Day -Pick a decade and have a great time remembering the fashions of the era (50's, 60's, 70's, 80's & 90's)
Wednesday

: Hat & Jeans day (shirt of your choice)
Thursday

: Mixed Matched day
Frost Family Fun Night: Roller Skating at Tarry Hall: Wednesday, March 28
6:30 - 8:30 PM, 3330 Fairlanes Ave SW. Come on out to Tarry Hall for a fun evening of roller skating with friends from school! Admission is $4, skate rental is $1.
Powered by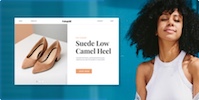 Create your own unique website with customizable templates.