GRPS requires volunteers who work or spend time with children other than their own to have a current volunteer badge. The badges are good for two years. If you need to renew or apply for a badge, please go to
grps.org/volunteer
for more information and to access the electronic Volunteer Application.
MemberHub
Stay
up-to-date on everything happening at the Middle/High building and
connect with parents and staff by joining MemberHub. It's free and easy, just click here to get started!
cafrostmh.memberhub.com/join/748n6c
Already joined? Go to
cafrostmh.memberhub.com
to sign in!
​The Elementary also has a MemberHub account for Elementary families. Please visit the Elementary pages for that link.
Parent Teacher Conferences: Tues, March 6, 4:00 - 8:00 PM
This is your chance to meet with your child's teachers to hear how they are doing in their classes.
Conference Meals
We love treating our staff to warm, delicious, and filling meals before conferences begin. Please click on the links below to let us know how you can help! You can drop off your donation anytime between 8 AM and 2 PM on the day of the meal. Thank you!


Tuesday, March 6: Breakfast for Dinner
PTA Meeting: Wednesday, March 21
Join us at 6:00 and help us support our students and staff.
GSA Dance: Friday, March 23
Join the Gay Straight Alliance club for a dance! The times are 7:00 - 9:00 PM.
GRCC Spring Open House: Saturday, March 24
Gives students the opportunity to learn about programs, attend the GRCC Resource Fair, tour campus, and more! In addition, one lucky attendee will be chosen to receive a $500.00 scholarship to GRCC. The open house is on March 24, 2018 from 10am-1pm. For more information please visit:
grcc.edu/open house
.
Talent Show: Thursday, March 29
Join us in the gym at 2:00 as some of our brave and talented students share their gifts with us! Admission is only $2. All visitors much sign in at the office.
Frost Macker: Thursday, March 29
Middle school plays in the morning, high school in the afternoon. Admission for non-players is $1 and concessions will be available. Visitors must sign in at the office.

Cost to register a team is $9, money goes to Mr. Covey. Each team needs to have three players. Medals will be given to the winners of each bracket.
Spring Break: Friday, March 30 - April 8
Enjoy your time off. See you back on April 9!
Powered by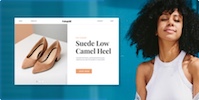 Create your own unique website with customizable templates.