MemberHub
Stay
up-to-date on everything happening at the Elementary building and
connect with parents and staff by joining MemberHub. It's free and easy, just click here to get started!
cafrostelem.memberhub.com/join/5on3kn
Already joined? Go to
cafrostelem.memberhub.com
to sign in!
​The Middle/High also has a MemberHub account for Middle/High families. Please visit the Middle/High pages for that link.
Staff
Teaching Faculty
Powered by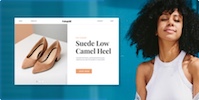 Create your own unique website with customizable templates.