The sports listed below are available to Middle School students through CA Frost. High School students play for either
Union High School
or
Ottawa Hills High School
depending on the students' attendance area.
Middle School student-athletes MUST have a current physical (dated on or after April 15 of the previous school year), $3 paid insurance, and a signed athletic participation permission slip on file with their athletic director BEFORE they can participate in any sport. The Sports Physical Form is available from the school or you may download the PDF below.
MemberHub
Stay
up-to-date on everything happening at the Middle/High building and
connect with parents and staff by joining MemberHub. It's free and easy, just click here to get started!
bit.ly/frostinfo
Already joined? Go to
cafrostmh.memberhub.com
to sign in!
​The Elementary also has a MemberHub account for Elementary families. Please visit the Elementary pages for that link.
Fall Sports
​(August/September - October)
Cross Country
Volleyball
Boys Soccer
Football
7th & 8th Grade

Winter One Sports
​(November - January)
Boys Basketball
Cheer
Coed Swim
Winter Two Sports
​(February - March)
Girls Basketball
Wrestling
Spring Sports
​(April - May/June)
Track

Baseball

Girls Soccer

Softball

Powered by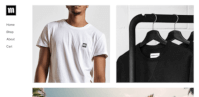 Create your own unique website with customizable templates.