MemberHub
Stay
up-to-date on everything happening at the Middle/High building and
connect with parents and staff by joining MemberHub. It's free and easy, just click here to get started!
bit.ly/frostinfo
Already joined? Go to
cafrostmh.memberhub.com
to sign in!
​The Elementary also has a MemberHub account for Elementary families. Please visit the Elementary pages for that link.
Staff
Teaching Faculty
Sixth Grade
Ms. Zerbel:
zerbels@grps.org
Mr. Neveau:
neveaus@grps.org
Seventh & Eighth Grades
Ms. Bakker, Math:
bakkerk@grps.org
Ms. Lewis, Social Studies:
lewish@grps.org
Ms. Greenup, ELA:
greenupa@grps.org
Ms. Keller, Science:
kellervi@grps.org
High School
Ms. Rusch, Social Studies:
ruscha@grps.org
Mr. Burgess, ELA (English Language Arts):
burgessc@grps.org
Mr. Syrek, Science: syrekn@grps.org
Mr. Smith, Science:
smithbi@grps.org
Ms. Shilton, Math: shiltonn@grps.org
Ms. Hampton, Spanish:
hamptonv@grps.org
Mr. Belsito, Economics:
belsitoa@grps.org
E-Lab (Environmental Lab)
Ms. Lewandoski, Middle School: lewandoskim@grps.org
Mr. Garlets, High School: garletsb@grps.org
Art
Ms. Talmage:
talmagem@grps.org
Music/Choir
Ms. Theis:
theisa@grps.org
Band
Mr. Lajoie:
lajoiea@grps.org
P.E. (Physical Education)
Mr. Covey:
coveyd@grps.org
Athletics Facebook Page:
https://www.facebook.com/CA-Frost-Athletics-103622249701140/
Resource
Ms. Schafer, Resource Teacher:
schaferm@grps.org
Mr. Lewis, Resource Teacher:
lewist@grps.org
Powered by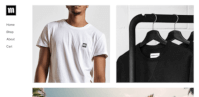 Create your own unique website with customizable templates.